THE FACTORY
SCROLL DOWN AND FIND OUT MORE ABOUT
COLLEVILCA
/ A STORY OF PASSION
TRADITION
LOVE
CREATIVITY /
A tradition of craftsmanship that comes from afar, and that brings with it all the attention and precision in the processing of a timeless material: crystal. Our passion in making our works with love and passion is the legacy of the renowned tradition of crystal processing in Colle Val D'Elsa, which has been going on for over 800 years. Blowing, modeling and finishing: in our laboratories every day happens the same magic that happens for years and that allows us to transform a shapeless and incandescent mass into something concrete. In our factory, we create everyday objects as well as exclusive designs, born from collaborations with the world's most famous contemporary artists, to make each piece a masterpiece.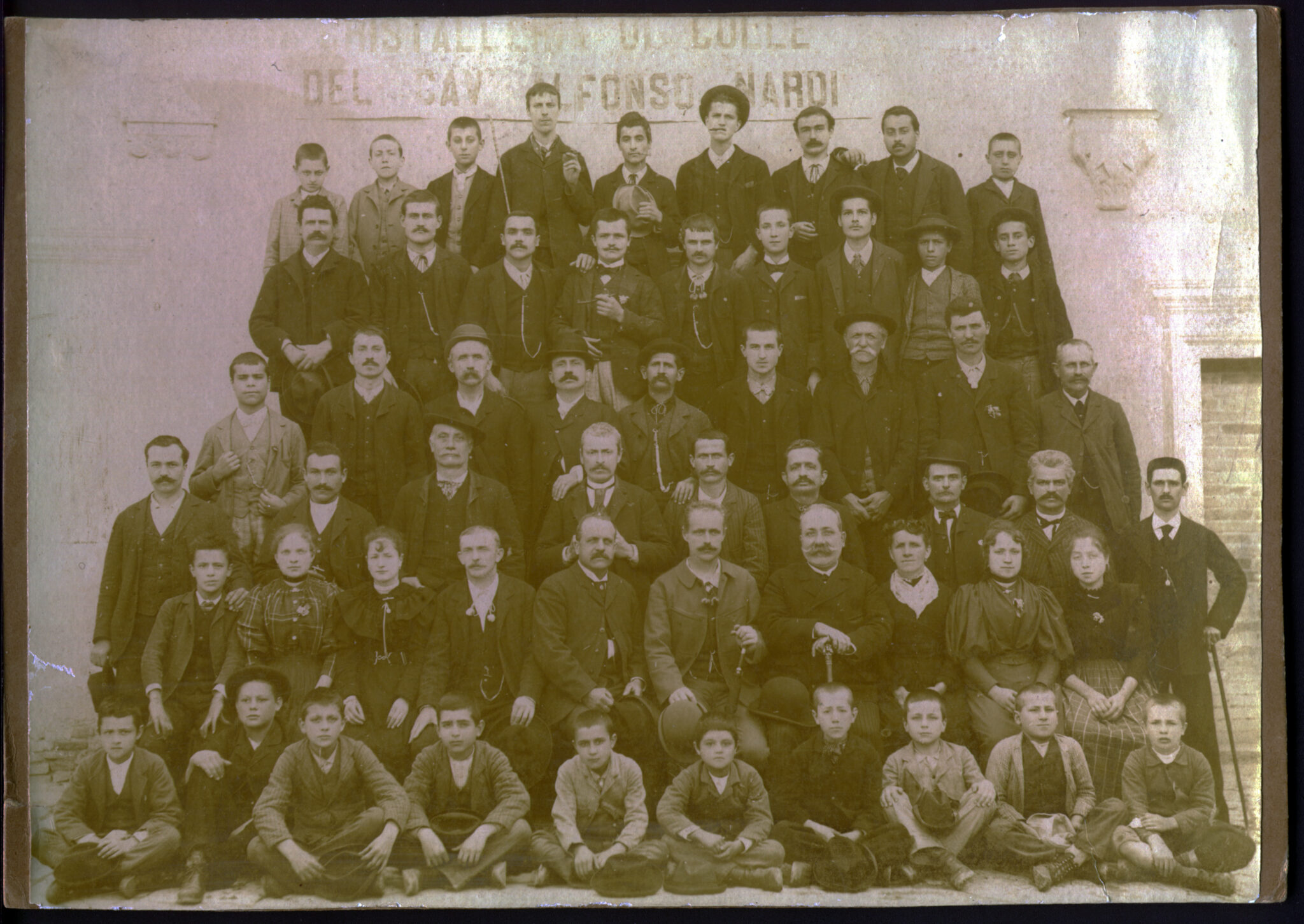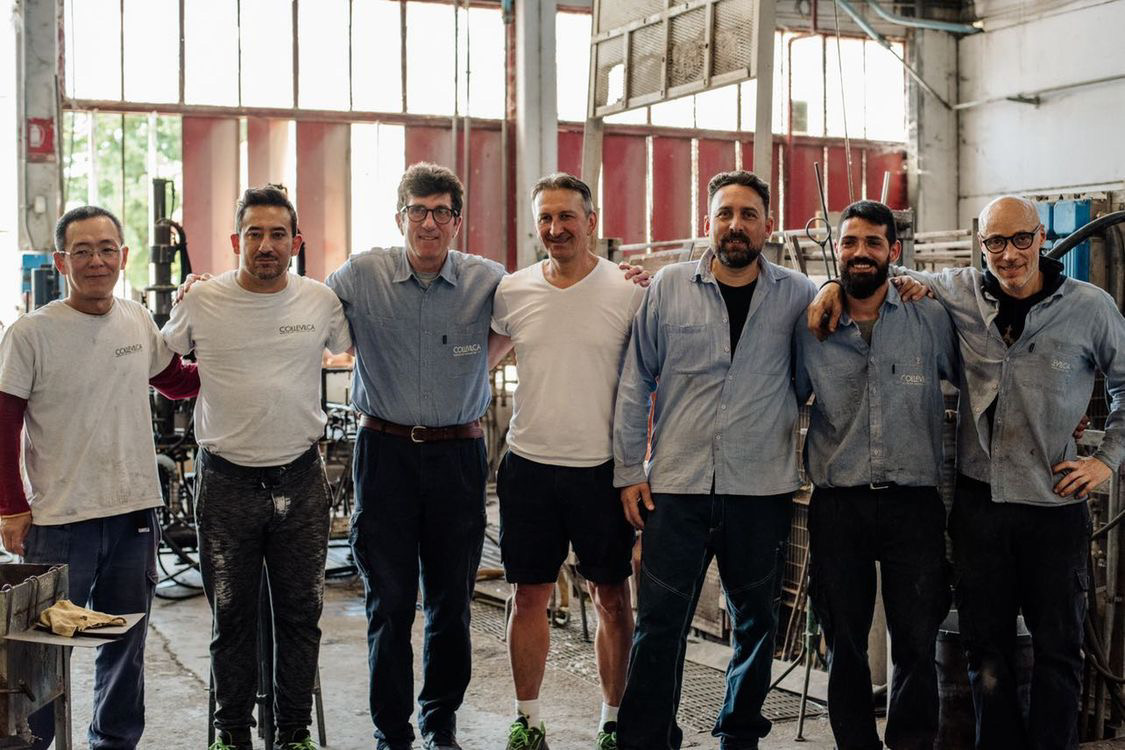 COLLE - VILCA
/ THE UNION OF TWO CRYSTAL FACTORIES /
ColleVilca is the result of the union of  "Colle" and "Vilca" companies, that took place in 2003. Vilca was born in 1960, with all the experience of Franco Brogi who in 1947, to gain new knowledge, went to Waterfard in Ireland. Vilca has always collaborated with renowned designers like Ambrogio Pozzi, David Palterer and Shiro Kuramata.
Colle was born in 1970 and has always tried to produce objects that united the high quality of the use of advanced technology, to design. In 1985 Colle started a strong collaboration with the italian designer and architect Angelo Mangiarotti, a relationship that has distinguished the production of the company.
In 2003 Vilca bought Colle, merging the two companies in a single brand name: Collevilca.
We at Collevilca believe in the artisan tradition of crystal processing, producing the material exclusively in our own factory in Colle di Val D'Elsa, all handmade with love and passion.
WE REALLY MAKE THE DIFFERENCE
WE CARE!
QUALITY
Our crystal is unique in its sound performance, brilliance and transparency. The continuous updating towards advanced production techniques, combined with the secrets handed down by generations of master glassmakers, allow us to maintain a high quality material.
SUSTAINABILITY
All Collevilca production is made without the use of lead. We chose to be sustainable, eliminating the use of this material used to ensure resistance to products, studying an alternative equally valid and maintaining high quality performances. We are eco-friendly!
DURABILITY
Our crystal products, especially if intended for frequent use, are more resistant than the average product, we ensure the integrity and the scratch resistance of every single product even in the long run. We assure the durability, thanks to the great quality of our material, made here.
CREATIVITY
We put our heads and hearts into everything we produce. From the inspiration of our master glassmakers, but also from important collaborations with architects and designers of international fame, unique and original forms are born.
EXPERIENCE
Collevilca has more than 800 years of history about crystal production and we've the privilege of being one of the few factory to work with professional craftsmen. Did you know that the 95% of the Italian crystal comes from Colle di Val D'Elsa?
CARE FOR DETAILS
We reserve care and attention to each piece produced, from the stage of conception to creation, from production to delivery. We can customize more or less everything about our special products, we love to please the customer! WE CARE. Contact us!
WATCH THE VIDEO OF OUR MASTER CRAFTSMEN
AND FIND OUT MORE ON YOUTUBE!
marco mazzeschi
08:44 01 Feb 21
Amazing craftmanship, I do not think there is any other place in Italy, other than Murano, where they still hand blow all their products. The wine glasses are so thin and some of them have a unique shape. You cannot miss a visit to their showroom if you are in the Siena area
Lucia Merlante
08:35 01 Feb 21
The visit to the Vilca made me relive a beautiful atmosphere made of skills and dexterity that today are disappearing. In the Show Room, elegant, Design and unique forms are revisited. Drinking in their thin glasses is a unique experience, which I highly recommend.
olivia sharp
17:13 13 Oct 16
Wow. These guys know what they're doing. You can peek in to the workshop from the showroom and while we were there they were very happy for us to wander around and talk to the makers. Very skilled and beautiful craft.
DO YOU WANT TO MEET THE MASTER CRAFTSMEN?
YOU'RE WELCOME TO OUR FACTORY!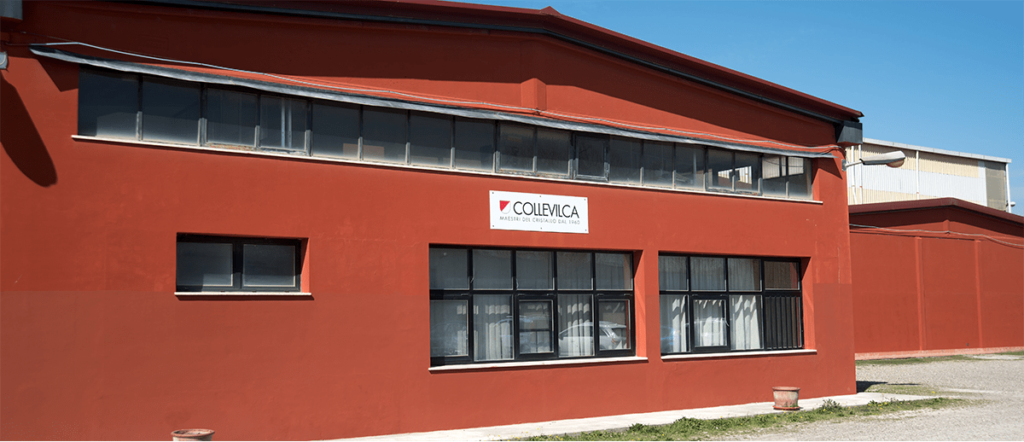 ! WARNING !
We remind you that the artisans work EXCLUSIVELY IN THE MORNING, so if you want to see the magic of the crystal processing, please come and visit the factory from 8.30 a.m. to 12.30 p.m.